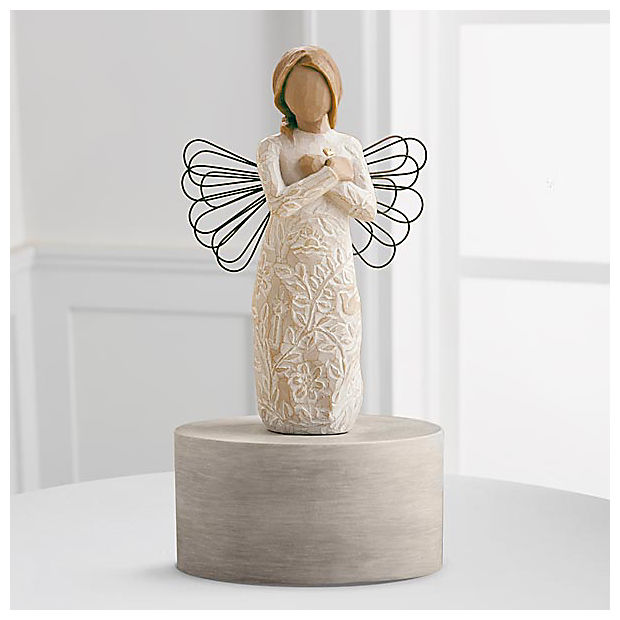 Willow Tree® Remembrance Musical
price$
Willow Tree® Remembrance Musical
The Willow Tree® Remembrance Figurine is an incredible keepsake gift expressing how warm, comforting memories help us heal when we're missing someone. A beautiful wooden angel figurine, crafted in the Willow Tree® style we have come to know and love, holds her hands to her heart to capture the perfect essence of enduring affection and lasting memories that will forever connect you to those you love. Featurng the ageless and timeless tune, "Till the End of Time", while the elevated figurine turns on a natural hand-painted wood base, this collectible piece creates a wonderful way to express your caring kindness and support, making an excellent sympathy, missing you, or thank you gift.
Measures 7.5-inches in length.
ITEM #C418
Our experts ensure your bouquets are fresh and will last at least 7 days.
Sometimes it's hard to know exactly what to say. Let fresh flowers send a message that transcends words.
With fast nationwide shipping, your flowers arrive fresh with every delivery.